DEPOT SHIPPING UPDATE FEB. 23rd 2021- COVID - 1 9 LINK
Ask us about conducting your own seller-managed online auction event using this site, for a flat rate of $150.00 plus HST
Clothes, Toys, Baby Items, Tools, Beauty, Mystery Boxes and SO MUCH MORE!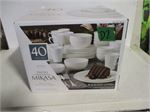 Overstock/Shelf Pulls/Returns/Refurb/Tools/Used - Multi Retailer Auction - Retailer / Tools / Furniture / Collectables - Depot. Price plus HST and that's it, Bid Sniper Protection for this event Bid Sniper Protection in place for this event, any bids made in the last 60 seconds will extend the bidding time by 60 seconds. We ask that all items in this sale be picked up within 7 days NO BUYERS FEE CHARGED ON THIS AUCTION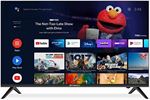 This auction will close in a live auction way so no items will close until the top item closes.Your item might have time add to it with out having someone bidding on it for more information on the way the auction closes please call 9022237415 Rick I will answer any of your questions. PLEASE NOTE Some customers have not received their invoice. If you do not receive your invoice Please call 9027195490 There is no buyers premium on this auction just the price you win it for plus tax.
Overstock/Shelf Pulls/Returns/Refurb/Tools/Used - Multi Retailer Auction - Retailer / Tools / Furniture / Collectables - Depot. Price plus HST and that's it, Bid Sniper Protection for this event Bid Sniper Protection in place for this event, any bids made in the last 60 seconds will extend the bidding time by 60 seconds. We ask that all items in this sale be picked up within 7 days NO BUYERS FEE CHARGED ON THIS AUCTION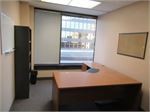 Auction Advantage has been commissioned to sell at online auction the contents of a large commercial enterprise being sold in a 3 Part Auction. Bid sniper protection - any bid in the last 60 seconds will extend the bidding on that item 60 seconds

We have been commissioned to sell at online auction the following items Items are located at 11 Mount Hope Ave, Dartmouth Nova Scotia Bid sniper protection - any bid in the last 60 seconds will extend the bidding on that item 60 seconds